Aberdeen Roof Cleaning Specialists: Skilled In Shingle, Slate, And Cedar Roof Types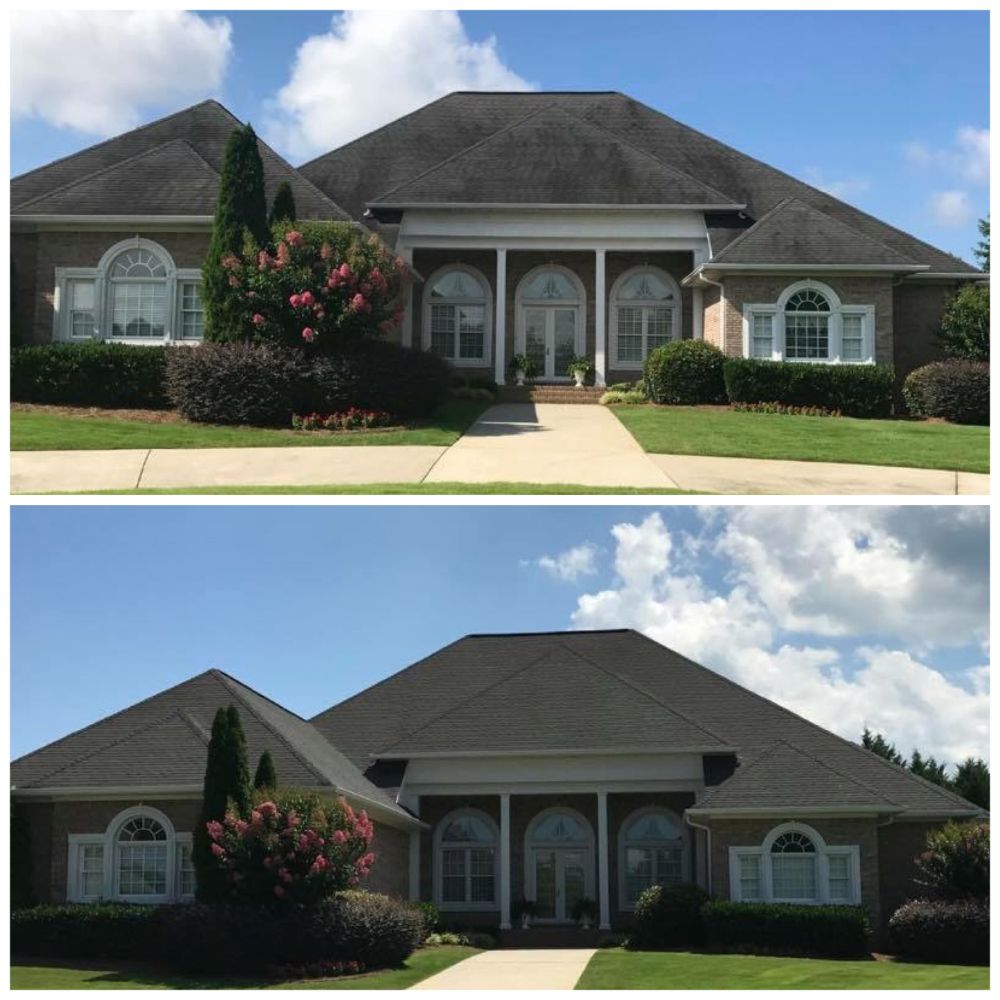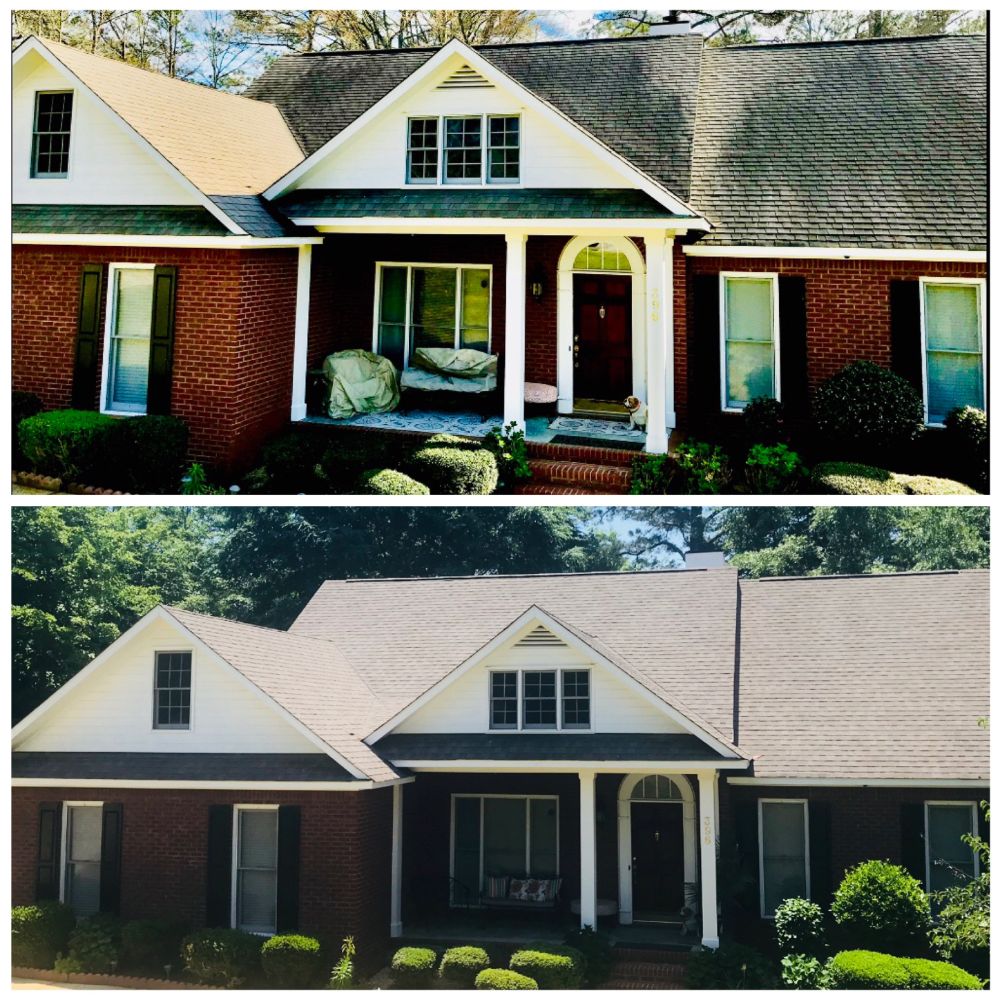 Has your Aberdeen roof seen better days? If so, you might be thinking about hiring a roof cleaning company to pressure wash it for you.
Unfortunately, pressure washing can do irreparable damage to many types of roofing materials, especially if you have a shingle roof. Replacing shingles can be a costly endeavor that no one wants to do. That is why we offer safe and effective roof cleaning methods that do not require pressure washing. At Cornerstone Hydrowash, we can revitalize your roof without causing any costly repairs.
We utilize a proven roof cleaning process authorized by the RRCA, that is not only gentle but also environmentally responsible. It can effectively eliminate bacteria, fungus, and algae on your roof without the need for pressure washing. Our process will keep your warranty on shingles intact and extend the life of your roof, keeping it cleaner longer. If you are interested in the best pressure washing for Aberdeen, look no further than our roof cleaning specialists!
In addition to roof cleaning, we also offer gutter cleaning, graffiti removal, and more. As a one-stop shop, we can take care of all your exterior cleaning needs. Call our Aberdeen offices today to learn more about how our roof cleaning services can give your home an instant boost in curb appeal!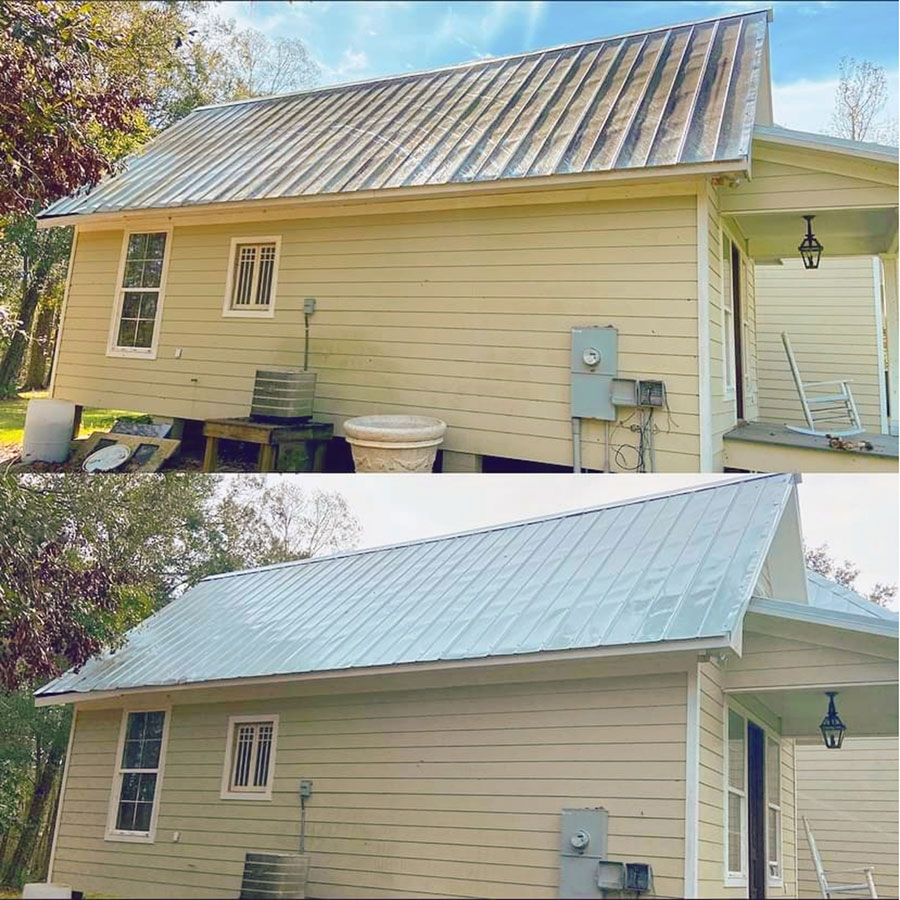 Metal and Slate Roof Cleaning
Whether it is the moss that is growing on the roof or just a build-up of grime, our roof cleaning experts will be able to make your metal or slate roof look amazingly new again. Moss can build up underneath the slate and dislodge them from the base, but with our professional soft washing equipment, we can remove this moss without damaging the slate at all. Regardless of if it is just a little mold or there are larger spots of algae all over the roof, it is vital to deal with the problem as soon as possible, so that it does not become a larger issue in the future.
Cedar Roof Cleaning
When it comes to your Cedar roof, we recommend not power washing it for a few reasons. The first being, pressure washers are too powerful for cedar siding and shingles. These powerful hoses are mainly designed for cleaning all types of concrete, brick, and similar surfaces. Pressure washing a cedar roof can strip away the wood fibers from the shingles, shortening the lifespan of your roof. However, in certain instances, it may be necessary to powerwash a cedar shakes roof. For those occasions, having a powerwash company that is experienced and skilled in cleaning this kind of material is key. That is when you call Cornerstone Hydrowash. Unlike other companies' methods that can be harmful and potentially dangerous, our cedar roof cleaning professionals use softwash methods and environmentally friendly cleaning solutions that will effectively remove all the algae, mold and buildup safely.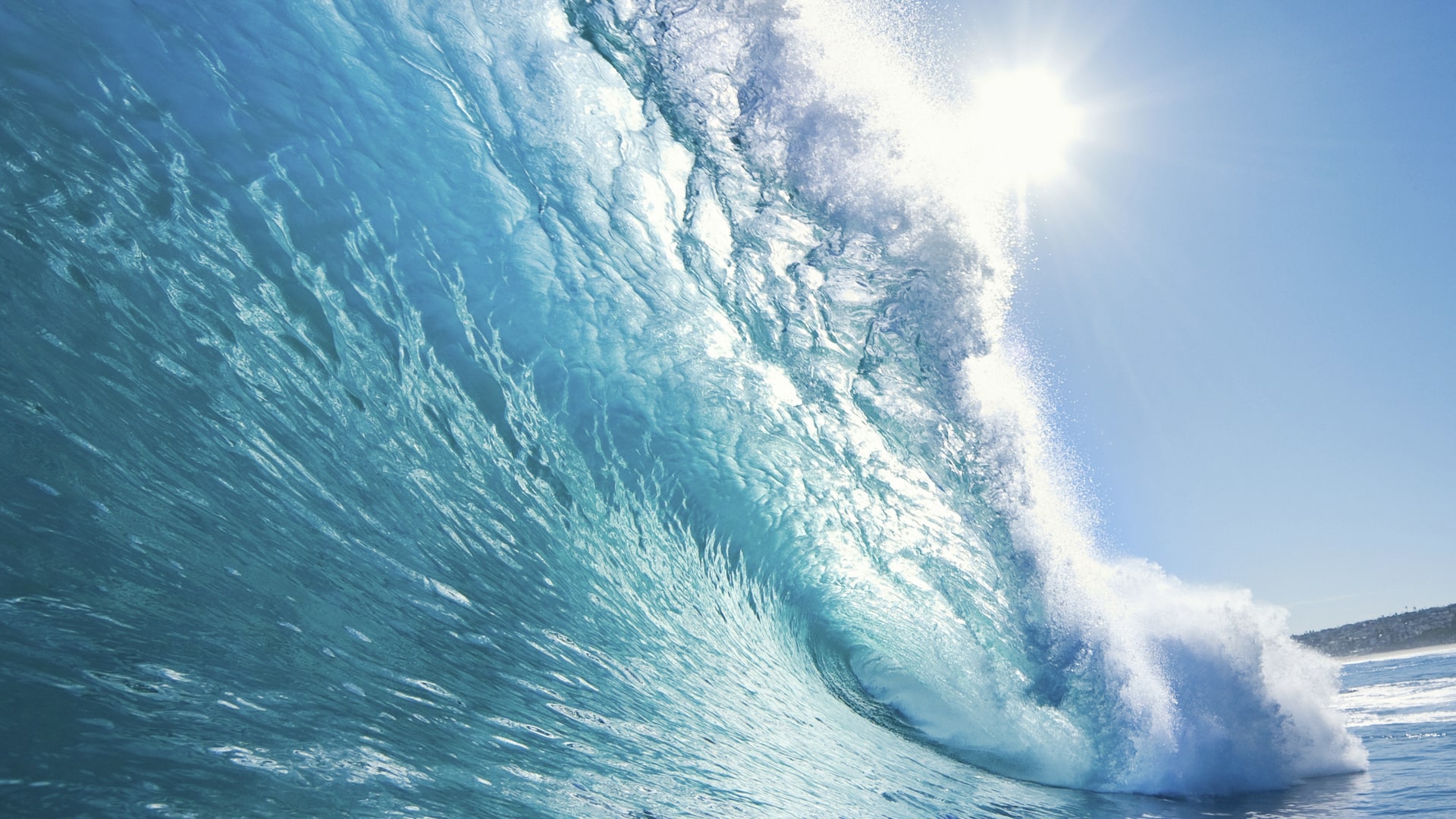 LATEST TIPS
The Difference Between Pressure Washing and Soft Washing

When it comes to cleaning exterior surfaces, pressure washing and soft washing are two commonly used techniques. As a leading pressure washing company, we understand the importance of choosing the right method for each specific situation. In this blog, we will explain the difference between pressure […]

Why You Shoudn't DIY Your Next Pressure Washing Job

If the exterior of your home looks dingy, then it's time for you to hire professionals to clean it up! Mastering pressure washers can be quite tricky, and this is why you should leave this to the pros. How difficult can spraying water onto your vinyl siding […]
IF YOU ARE LOOKING FOR EXPERIENCED POWER WASHING IN ABERDEEN AND CHESAPEAKE BAY CALL Cornerstone HydroWash TODAY!