Gutter Cleaning & Brightening For Your Aberdeen Home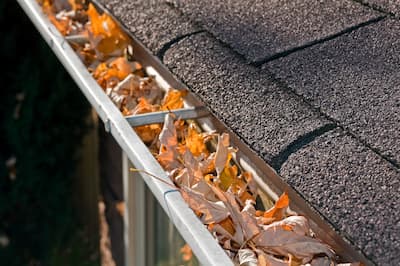 To prevent runoff from soaking into your Aberdeen home or damaging the foundation beneath it, the water must be directed away from your home by your gutters. Gutter cleaning services from Cornerstone Hydrowash will eliminate debris accumulation and make it possible for your gutters to do their job. Our process includes cleaning your gutter system out with water to remove any dirt, debris, fine granules and make sure your downspouts are cleared and clog-free. Debris from gutters is collected and put in trash bags and removed from your yard.
What Happens When Your Gutters Get Clogged?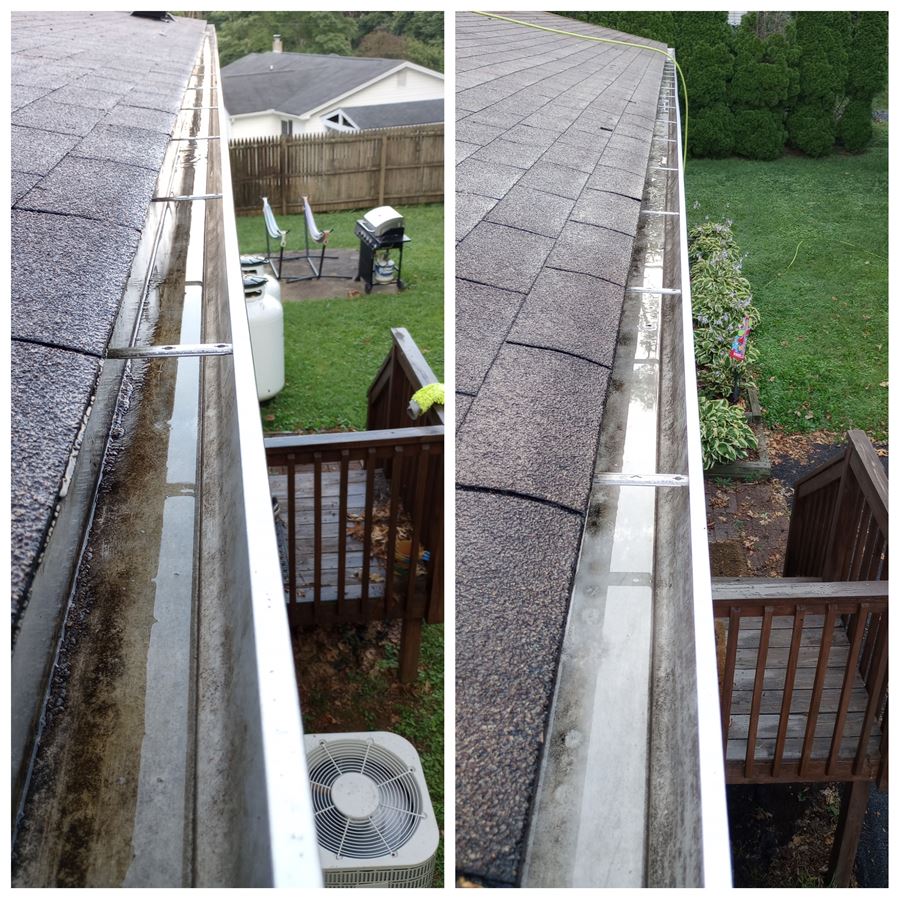 Gutters manage the flow of water off of your roof and away from your home, but when they become clogged, the drainage they should provide your property can become less effective. This is no good.
You may run into the following issues if your gutters become obstructed:
Swollen and warped woodwork

Roof leaks

Water damage on interior ceilings and walls

Cracked sidewalk, driveway, and foundation caused by a freeze-thaw cycle of water

Mold and mildew growth
Our experts on pressure washing in Aberdeen are who you want to call when debris accumulates in your home's gutter system. We'll ensure that your property stays safe and functional after a gutter cleaning service.
Call us today for a roof cleaning or to have your gutters serviced or you can join our biannual service option! Our pressure washing technicians have been trained to clean gutters by utilizing the safest and most effective techniques in the industry.
Don't Forget A Professional Gutter Brightening Service!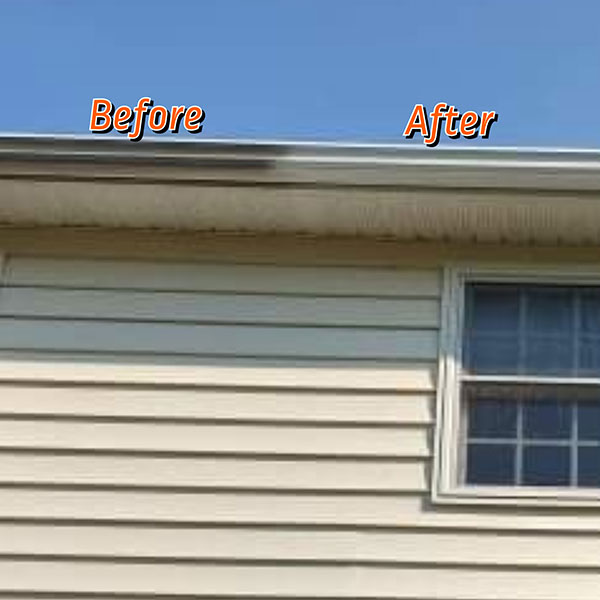 Gutter cleaning takes care of the inside of your gutter system, while gutter brightening is a different service that cleans the outside to get them looking like new! Have you noticed any dark striping on your gutters or are they becoming dark and dingy? This is due to the chemical oxidation that reacts to the pollens and roofing materials that your gutters collect. Normal softwashing techniques and even high pressure won't remove these stubborn markings. They must be hand scrubbed with special solutions. Let Cornerstone Hydrowash take this task off your hands. Our technicians have the skills to get your gutters looking bright white again! For your next gutter cleaning & gutter brightening services, call on the Aberdeen pros at Cornerstone HydroWash!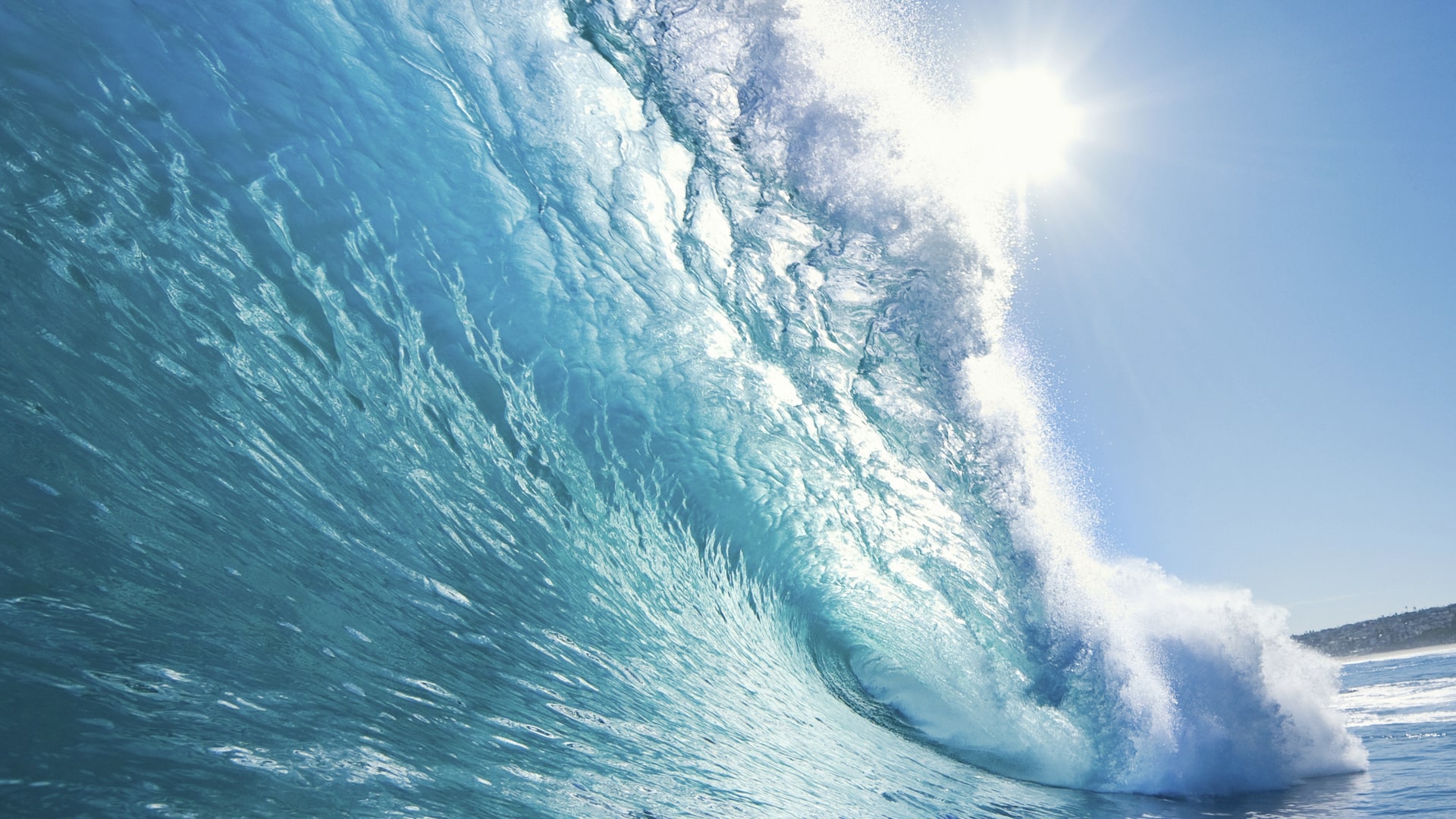 LATEST TIPS
The Difference Between Pressure Washing and Soft Washing

When it comes to cleaning exterior surfaces, pressure washing and soft washing are two commonly used techniques. As a leading pressure washing company, we understand the importance of choosing the right method for each specific situation. In this blog, we will explain the difference between pressure […]

Why You Shoudn't DIY Your Next Pressure Washing Job

If the exterior of your home looks dingy, then it's time for you to hire professionals to clean it up! Mastering pressure washers can be quite tricky, and this is why you should leave this to the pros. How difficult can spraying water onto your vinyl siding […]
IF YOU ARE LOOKING FOR EXPERIENCED POWER WASHING IN ABERDEEN AND CHESAPEAKE BAY CALL Cornerstone HydroWash TODAY!